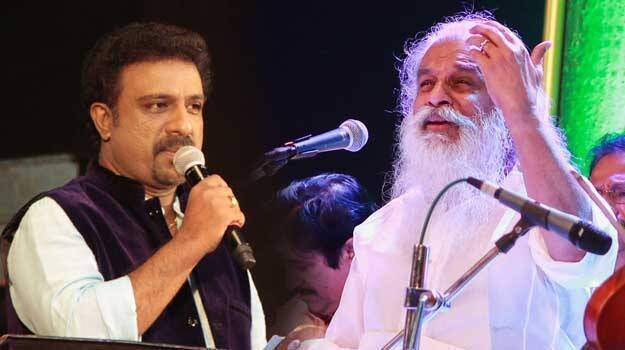 Malayalam singer Sudeep Kumar has in his kitty a few good songs. Though his debut was through Vinayan's Oomapenninu Uriyadapayyan, the song was not noticed much. The song 'Ente Sharike' from Madambi gave him a break. M Jayachandran was the music composer of the film. After that, there was no looking back for him and now he has 150 songs in his credit. Many of his songs had entered the hit chart.
However, Sudeep said that he is able to sing songs satisfying the audience due to his diet plan. He said he is following the diet plan as advised by singer Yesudas. As per the instruction of the singer, he eats food only as per his blood group. He opened his mind in an interview given to Flash Movies.
To protect voice, music should be practised daily. Food dangerous to voice should not be eaten. There is no connection between songs and food but there is one between songs and health. If a singer has to sing healthily, he needs to pay close attention on his food. He should never eat anything harming his throat. Dasettan had told me his food habits. A singer should follow the food habits based on his blood group. I have been following this for quite some time. As per my blood group, I am not supposed to eat wheat.
Previously, I used to eat chapathi every night. I am not eating it for the past five years. I stopped using perfumes also. It causes irritation to the lungs. It was Dasettan who told me that. He gave me a book mentioning the food habits of a person according to the blood group. After reading that, a lot of changes were made to my diet. I don't have sour foods during night time.

Read the full text of the interview in October edition's Flash Movies