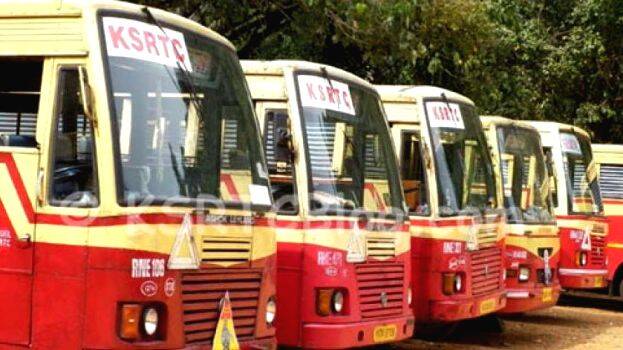 THIRUVANANTHAPURAM: The Kerala State Road Transport Corporation (KSRTC) started relieving 2320 temporary drivers from Wednesday. At least 1500 bus services will be affected due to this.
About 1000 bus services were cancelled on Wednesday. As there are no other plans in place to solve the crisis, it is possible that bus services will continue to take a hit in the upcoming days.
As per HC court, KSRTC had re-employed the dismissed empanelled drivers on daily wages to meet requirements. A plea was filed by Alappuzha native Venugopal citing that this action is contempt of court. The High Court has now ordered to submit an affidavit that states the release of such re-employed drivers.
Already, about 1000 buses are in workshop for mechanical works. The cancellation of services will add to the difficulty. The KSRTC is now running 4500-4800 services in place of 5200 services. The cancellation of further services will impact the revenue of the corporation significantly.
Southern districts of the state will take the biggest hit as 1428 drivers will be relieved here alone.
Even though it was clear that the bus services cannot be run for a long time with temporary drivers, there was no proper plan in place.