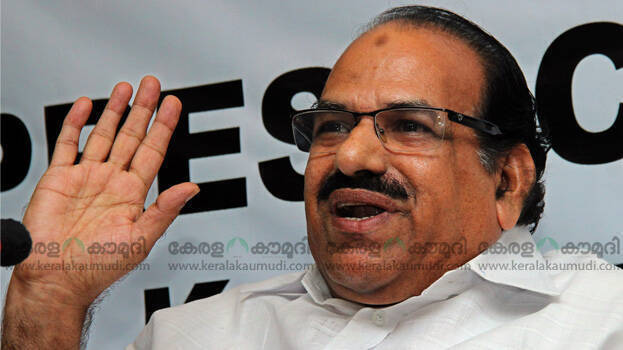 THIRUVANANTHAPURAM: CPM state secretary Kodiyeri Balakrishnan said Sabarimala is not a matter of debate in the coming by-polls. He said this while reacting to LDF candidate's statement in Manjeswaram. Kodiyeri said Manjeswaram LDF candidate Shankar Rai will not take a stand against women entry. Kodiyeri said the people involved in such propaganda are for political gains. Rai had mentioned that anyone who abides by the traditions of the temple can go to Sabarimala.
Meantime, the candidates of Konni are locking horns on it. Left candidate K U Janeesh Kumar said there is nothing beyond the party's stand on the issue. NDA candidate K Surendran asserted that there is much more to be done for protecting customs. UDF candidate P Mohanraj had alleged that the BJP's stance was hypocritical.

Devaswom Board President A Padma Kumar was against highlighting Sabarimala issue during campaigning. He said this was to taint the image of Lord Ayyappa. Focusing Sabarimala is violation of customs. Sabarimala issue will not affect polls and there will be no protests in Sabarimala this time, he said.