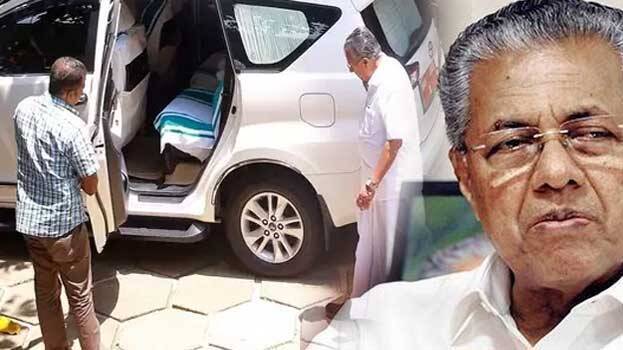 KOCHI: Nowadays, when Chief Minister Pinarayi Vijayan's convoy pass through City roads, the police and traffic police provide security similar to the one provided to the President and prime minister. This has not struck a right chord with Samaritans.
The very sight of policemen restricting the traffic, standing in attention and saluting the chief minister exasperates commuters, who often have to wait under blistering son to give way for the chief minister's convoy.
Last month, even a biker virtually came into a public confrontation with the chief minister's vehicle.
On that day, when the convoy, which was heading towards Alappuzha from Kochi International airport, reached the city limits, as many as 200 cops had been deployed along the chief minister's way. From 12 noon, traffic police, local police and home guards started lining up along city roads. But, the convoy passed through this road only by 3 in the evening.
Even when the president arrives, the traffic restrictions are in place only 2 hours before his arrival.
In Kochi, the commuters had to wait for about thirty minutes in Vytila and Palarivattom, which are by now notorious for traffic blocks.
Provoked people even had a heated argument with the police. There was also resentment within the traffic police as some of them had to stand in the sun even during their lunch time, 'keeping their eyes open' for the chief minister's car.