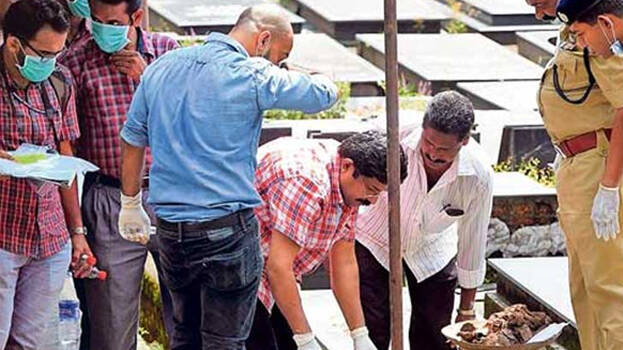 KALLARA: Crime Branch is set to exhume the body of Adarsh Vijayan (14) of Bharatannoor Ramassery Vijaya Vilasam who died under mysterious circumstances. The agency wants to do a re-postmortem of the body and DNA test in order to collect more evidence. The murder was on April 5, 2008.
The teenager who went to buy milk was later found dead in a pond nearby. In the postmortem, it was found that a strong blow to the head was the reason for death. The shovel handle used for murder was also recovered from the pond.
However, the culprit behind the murder was never found. Many were quizzed. Some are under observation. It is hoped that the case can be solved after the remains are examined. The police and other authorities met the relatives and parents of the victim on Friday as part of the exhumation. As per police sources, the exhumation will be done within a week.