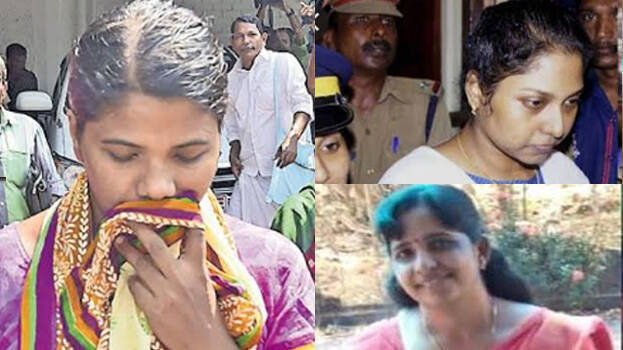 THIRUVANATHAPURAM: When the people of Kerala is yet to digest the serial murder committed by Jolly, it should be recalled that such murders for forbidden sex and illegal property have happened earlier also.

It was not long before Kerala saw with shudder the case of a woman called Soumya, from Padannakkara, Pinarayi in Kannur, who killed her own two children and their grandparents by giving them food laced with rat poison at different times over a span of several years. During the period of trial, Soumya committed suicide on August 24, 2018 on the premises of women's prison.

The next woman is a former Techno-park employee Anushanthu, who aided her paramour, in killing her mother-in-law and her own daughter.
In Nedumangadu Parandottu Karanthala, there was another case in which a woman and her lover killed her 16-year-old daughter and dumped the body in a well as the daughter had opposed their relationship.

The latest in this series is Jolly, who allegedly killed six persons including a 2 year old child in order to marry a man and usurp the family property.

Such people are good at acting: Doctor

People who commit such murders are called psychopaths. It is a state of pervert mental condition and such people don't have guilty feeling, repentance or sympathy.

They are people who walk about, masking their real personality.

Their expressions of emotions are mere acting.

Such kind of anti-social personality disorders can be seen in both men and women. They are people who don't mind anything in order to achieve their goal. The only way is to find out this disorder and give timely treatment.

- Dr Mohan Roy; Thiruvananthapuram Medical College