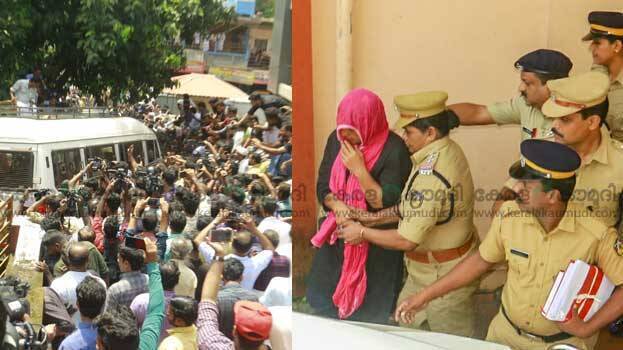 THAMARASSERI: Thamarasseri first class judicial magistrate sent the three accused in the Koodathayi multiple murders, in police custody. The three including Jolly, the main accused will be in police custody for six days.
The case will be considered again on October 16th. The bail plea of the accused will be considered on that day. The three did not say any other complaints on the part of the police.
M S Mathew and Praji Kumar are the other two accused. The crime branch demanded 15 days custody in the court. The accused in police custody will be taken to the office of Vatakara Rural SP. After preliminary interrogation, they will be taken to collect evidence.
Jolly and Praji Kumar were subjected for medical examination at the Thamarasseri taluk hospital. Meantime, Mathew was produced in the court after medical examination.
The three were taken to the court from district and sub jails. Though Praji Kumar responded to the media, Jolly and Mathew remained silent. A large crowd was present in the court premises to have a glimpse of the accused. There was huge booing when Jolly was taken to the court. The police had a tough time in taking her to the court.