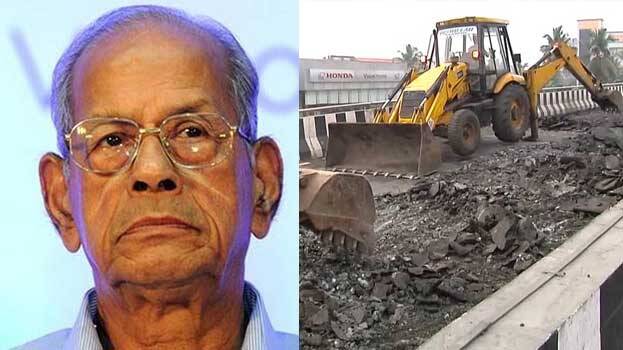 KOCHI: The Kerala High court on Thursday issued a temporary order asking the government not to demolish the controversial Palarivattom flyover. As per the order, the government can resort to demolition only after obtaining permission from the court. The order was made while the government was planning to start the demolition works of the flyover.

Meanwhile, the engineers have filed a plea asking the government not to demolish the flyover based on E Sreedharan's report. According to the plea, the government should first prove that the flyover has strength issues by conducting a load test. They also pointed out that the IIT experts who inspected the flyover had recommended only repair works instead of demolishing the entire flyover.
The court, which ordered the government to conduct a load test, has allotted 14 days time for the government to respond.