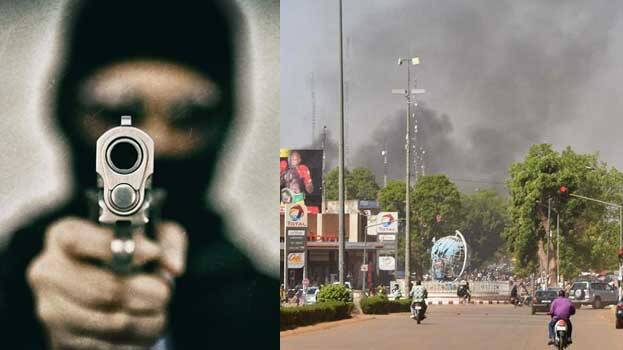 OUAGADOUGOU: In a shocking incident, around sixteen people were killed and two were seriously injured in an attack on a mosque in Burkina Faso's northern region. According to sources, a group of armed men attacked the Grand Mosque in Salmossi on Friday evening.
While 13 died on spot, three others succumbed to death while undergoing treatment. The conditions of the two injured are also said to be critical. It is learnt that many of the people in Salmossi have fled their homes soon after the incident.
Burkina Faso is a small country that lies in the north-western part of Africa. The country has been suffering from Islamic terrorism ever since 2015. Since then, the country has seen terrorist infiltration from neighbouring countries such as Mali and Niger. It is said that some of these terrorist groups are linked with Al-Qaeda and ISIS.