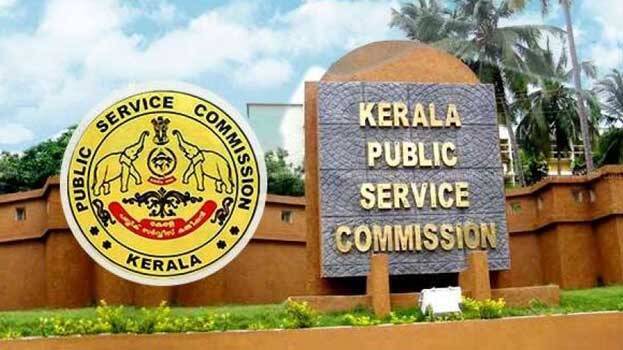 THIRUVANANTHAPURAM: In a recent development, serious allegations have been raised against the PSC interview held for the appointment of Chiefs for the State Planning Board. According to reports, several people have come out complaining that extra marks were simply granted to a minister's relative and a left leader during the interview in order to ensure their selection. The complaints also said that both the candidates had secured comparatively lower marks in the written examination.

The complaints have been made against the interviews held for the posts of chiefs of Plan co-ordination, Decentralised planning and Social services departments of the planning board. The salary scale for these posts ranges from Rs 89,000 - 1,20,000. The selection procedure includes a general exam for 200 marks and an interview for 40 marks. As per the complaints, the candidates who got comparatively lower marks were awarded around 38 marks for the interview. On the other hand, a candidate who secured the highest mark for the written exam managed to secure the lowest score of 11 in the interview. Following this, the candidates who scored the lowest marks for the written exam emerged at the top of the list.
PSC Chairman's claim
Rejecting all the claims regarding irregularities in the interviews, PSC chairman responded by stating that even the UPSC used to award 90-95 marks for the Civil service examinations. He pointed out that even the court has agreed to PSC's right regarding the awarding of marks in the interviews. The interview was conducted by a board that comprises of prominent financial experts, University Vice-Chancellor, Planning Board Vice Chairman and PSC members, he added.

CP Nair rejects PSC Chairman's claim
Meanwhile, CP Nair, a three-time board member for Civil Service exams, has come out dismissing the PSC chairman's claim. According to him, the chairman's claim regarding UPSC interviews is wrong. He pointed out that as per the regulations of the Civil Service examination, the maximum mark that can be awarded to a candidate must be 80% while the minimum should not be less than 10%.
Opposition to raise the issue
As the by-election date for the five constituencies is fast approaching, opposition leaders are planning to raise the issue as a weapon to attack the government. Earlier, several SFI members were found guilty of committing malpractice in recent PSC examinations.