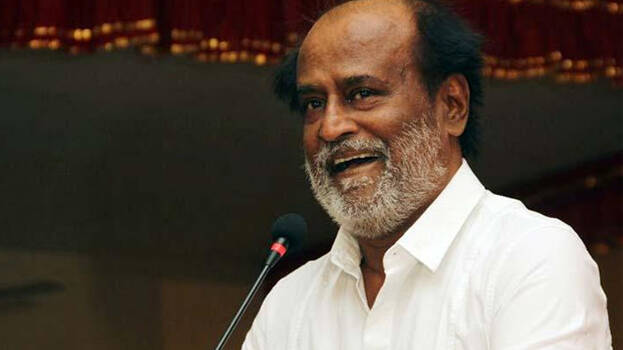 Tamil superstar Rajinikanth is taking a 10 days 'spiritual gap' to Himalayas after completing the shooting of his latest movie 'Durbar'. In between he has also given his dates for a movie directed by Kalanidhi Maran under the banner of Sun Pictures. While all of this remains his choice, political observers are raising doubts regarding Rajni's politics. Their main question: Is Rajini taking politics seriously?
The superstar gave indications regarding his political entry on 31st December, 2017. Addressing a massive gathering he said, "This is a war. Prepare for it". However, since then he has committed five movies. He has also said that his party will contest in the Tamil Nadu Assembly election which is set to take place within 20 months from now.
Rajini transformed his unofficial fans clubs into an association named 'Rajini Makkal Mandram'. Rajni's political party will based on this association. Even though Rajini repeats that the procedures to form his party is almost over, there is no definite decision. The critics and political observers doubt the actor's political entry taking all these points into account.