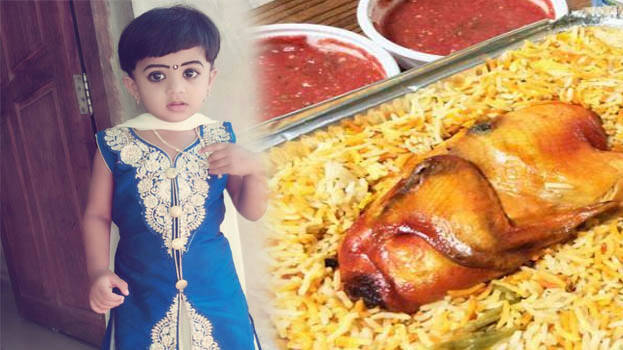 KOLLAM: Preliminary reports say the death of the three-year-old girl was not of suspected food poisoning. The Chadayamangalam police during the talks held with the doctors of medical college hospital who conducted the post mortem said she had sever pneumonia. However, the doctors said more study is needed on it.
The authorities of the food safety department who reached Chadayamangalam yesterday morning collected the samples of the food served and the samples of the raw materials used for making it. They later visited the girl's house and collected the samples of the remaining food and then send it for examination to the government analytical lab.
Gowri Nanda, the only daughter of Sagar and Priya of Kallikad is the victim. Sagar, an employee of a welding frim along with his friends had food from the hotel in Chadyamangalam on Monday evening. He later bought food for the rest of his family. The girl after having dinner slept at 9.30 pm. By 12, she expressed uneasiness and was suffering from stomach pain. Though she was taken to the hospital, her life could not be saved. The undigested food may have trapped in the oesophagus and this could be the reason for her death.
A case for unnatural death has been registered. Nothing happened to the other members of the family who had the same food.