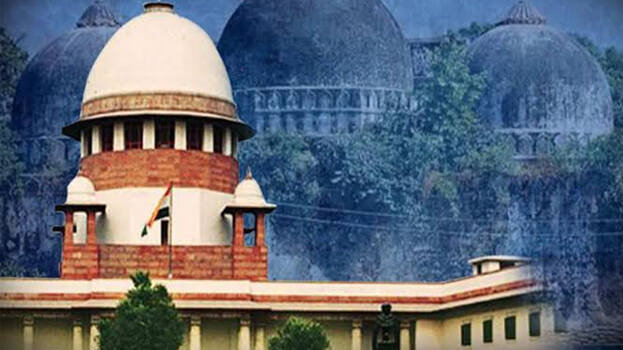 NEW DELHI: The Supreme Court on Wednesday reserved its verdict on a batch of petitions in relation to the controversial Ram Janmabhoomi- Babri Masjid case. The apex court also witnessed some dramatic scenes while concluding hearing in the case. The bench has been hearing the arguments of both Hindus and Muslims for 40 days thereby making it the second-longest hearing ever in the history of the Supreme Court.
Dramatic scenes at the court
The court witnessed high-level drama on the concluding day when advocate Rajeev Dhavan, who was appearing for the Sunny Waqf Board, tore the papers and the map which was handed over to him by the opposition counsel of All India Hindu Mahasabha. The map, published by Kunal Kishore, apparently projects the exact location of Lord Ram's birthplace. Dhavan also told the court that such maps are not genuine and do not deserve to be considered at the court. However, Chief Justice Ranjan Gogoi responded to this by saying, "If these are the kind of arguments going on, then, we can just get up and walk out."
It is expected that the judgment would be pronounced between November 4 to November 17. It must be noted that the CJI will retire on November 17.
The five-judge bench Constitution bench headed by Gogoi was hearing appeals that challenged the 2010 Allahabad High Court verdict. Meanwhile, the mediation committee appointed by the Supreme Court has informed the court that the mediation talks have turned successful.