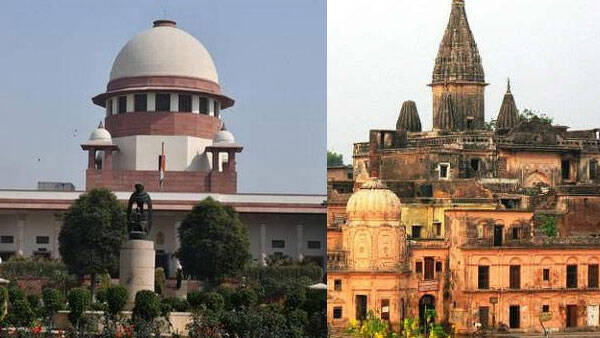 NEW DELHI: In a recent development, a section of the UP Sunni Central Waqf Board has reportedly offered to withdraw its claim to the controversial Ayodhya land. A report suggests that the board's offer has been sent to the apex court. The report also suggests that the constitutional bench will consider the Mediation committee report tomorrow.
Earlier, the board had submitted an affidavit expressing its willingness to draw its claim on certain conditions. As per these conditions, the government must help in the construction of another mosque in Ayodhya and takeover the repair and maintenance works of 22 mosques in Ayodhya. It also asks the Hindu groups to withdraw their claims to the controversial lands including Kashi and Mathura. Though certain sections of the Hindu group have expressed their approval, both Vishwa Hindu Parishad and Rama Janma Bhoomi Nyas have strongly opposed the conditions, said a report.
It was Sri Sri Ravi Shankar who conducted the mediation talks between the two groups.