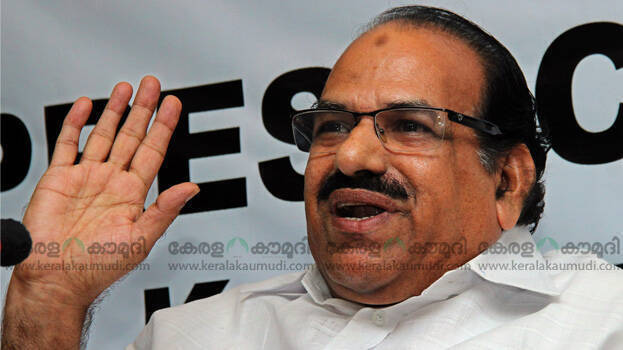 ALAPPUZHA: CPM State Secretary Kodiyeri Balakrishnan on Thursday said that he would file a complaint against those who are campaigning in the name of caste for the upcoming by-elections. Kodiyeri made the statement in the wake of the NSS making a public entry in the campaigning of UDF candidate in Vattiyoorkavu constituency.
It is the NSS Thiruvananthapuram Taluk Union that is leading the election campaigns for K Mohankumar, the UDF candidate in Vattiyoorkavu. The NSS leadership also announced that several Karayogams and Women societies will take part in the campaigning activities for Mohankumar. Earlier, Chief Electoral Officer Teeka Ram Meena had stated that the campaigning by caste organizations will be seen as a violation of the law.
Teeka Ram Meena also went on to criticize the NSS for favouring one particular front. However, he added that he cannot initiate an investigation against the organization as he has not received any complaint against them.