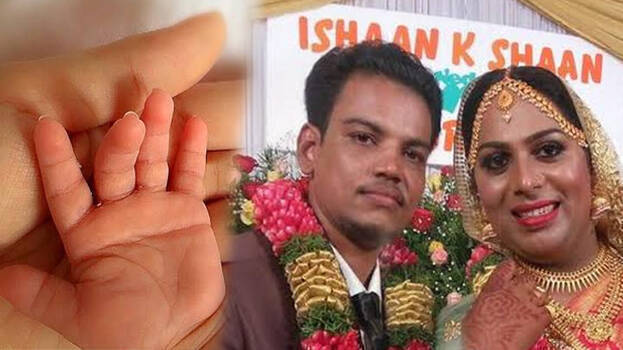 Kerala's first transgender couple Ishan and Surya are waiting for that path-breaking blessed moment in their life. Transwoman Surya's long-time wish has been to give birth to her own child. Her partner and transman Ishan is on guard to ensure that their dream will soon become a reality.
Though the task ahead is highly challenging, their strong will power is what that leads them forward.
Surya has revealed her maternity plan in an interview given to a prominent magazine. "I can give birth to a child only after subjecting my body to a number of surgeries. It will be a risk-riddled journey. However, our attempt will be an opportunity for putting to test the new technology in our state and inspire others in our community to follow our path.

For conceiving, a transwoman will have to receive a uterus and will have to monitor for six months whether her body will accept that foreign boy. If everything is OK after six months, the transwoman can conceive but extra caution should be given during the pregnancy period, as well," Surya explained.