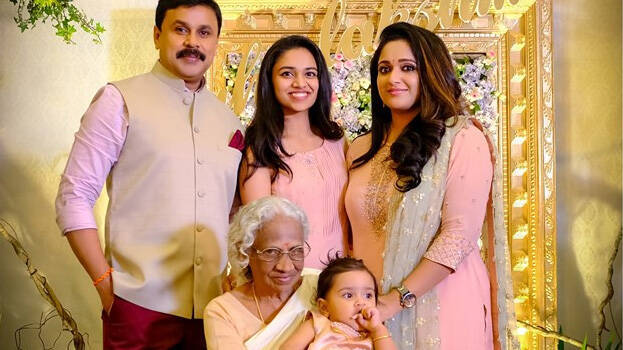 Actor Dileep shared the picture of his baby Mahalakshmi on her first birthday. The picture of the baby, born to Dileep and Kavya was shared in the actor's Facebook page.
This is the first time the baby's picture is shared. The actor shared the picture of his daughter Mahalakshmi seen along with Dileep, Kavya, eldest daughter Meenakshy and the actor's mother. The baby is seen sitting on Dileep's mother's lap.
"Mahalakshmi along with father, mother, sister and grandma," the actor captioned it.
Dileep and Kavya got married on November 25 in 2016. The marriage was solemnised in the presence of close relatives and friends.
The baby was born on October 19 in 2018 at a private hospital in Kochi.