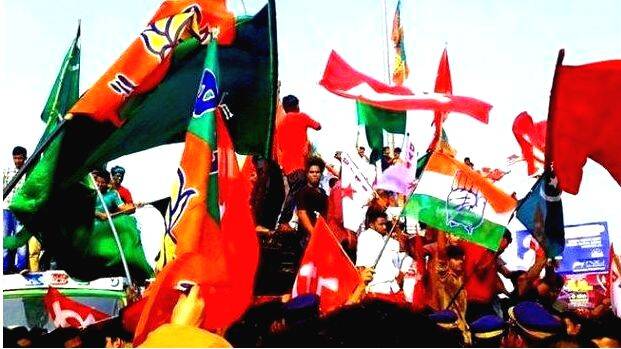 THIRUVANANTHAPURAM: As per the exit poll survey conducted by Mathrubhumi-Jiowide, LDF will bag the victory at the Vattiyoorkkavu constituency.
CPI (M)'s V.K. Prasanth would secure 41 percent of the votes, while UDF's K. Mohankumar will have to settle with 37 percent, the survey says. BJP will fall to third with just 20 percent vote share as per the survey.
The survey also predicts victory by a small margin for LDF in Aroor. LDF's Manu C. Pulickal could get a vote share of 44 percentage. As per the survey, UDF's Shanimol Usman will have a vote share of 43 percent and BJP to have 11 percent.
The UDF candidate in Manjeswaram, M.C. Kamaruddeen will win with a vote share of 40 percent to BJP's Raveesha Tantri Kuntar's 37 percent. CPI (M)'s Shankar Rai will only get 21 percent votes as per the exit poll survey.
The exit poll predicts an UDF win at Ernakulam with T.J. Vinod securing 44 percent of votes while the LDF candidate will have a share of 39 percent and NDA might get 15 percent votes.
At Konni, UDF will get the victory with P. Mohanraj securing 41 percent votes. LDF will get 39 percent vote share. Meanwhile, the survey predicts a massive drop in vote share with K. Surendran only acquiring 19 percent of votes.