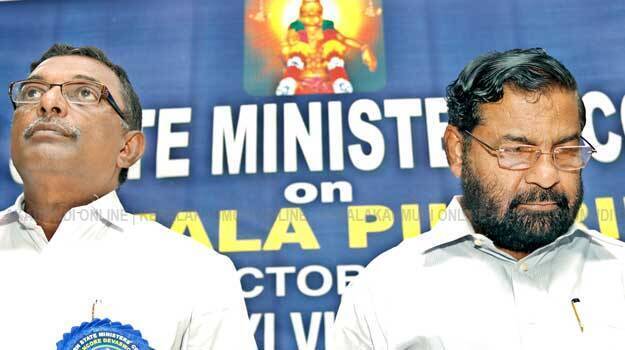 THIRUVANNATHAPURAM: Parleys have started to find the new president and a member for the Travancore Devaswom Board as the two-year official term of current president A Padmakumar and member K P Shankaradas will end on November 14.

New persons for these posts will have to be found before Mandalam season starts on November 17. The agreement in the LDF is that the president post will go to the CPM and member post will go to the CPI.

There are legal hurdles for extending the term of the current president and member. In that case, the existing law will have to be amended. Such an amendment has been made in Malabar Devaswom board bylaw.

But the CPM may not be willing to give another chance for Padmakumar as he was embroiled in controversy during the last Mandalam season in connection with women's entry in Sabarimala. Padmakumar had taken the stand that he would not allow temple traditions to be breached. His stand had drawn criticism from within the CPM. In the case of Shankara Das, CPI has not yet clarified its stand.

Meanwhile, there are reports that the CPM is considering the names of former Devaswon board commissioner N Vasu and Devaswom recruitment board chairman M Rajagopalan Nair for the post of Devaswom board president.

Rajagopalan Nair had once been the Board president.. N Vasu, who was close to CPM earlier, was the panchayat president of Kulakkada village. Both Rajagopalan Nair and Vasu had favoured women's entry in Sabarimala. The names of two other leaders of Alappuzha and Kollam are also being considered.