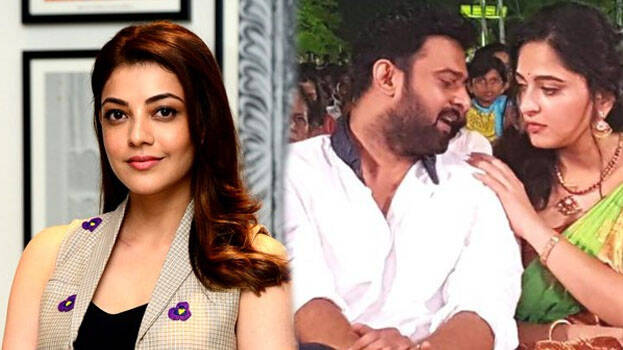 It has been quite some time since the gossips of Anushka Shetty and Prabhas started doing rounds. After the release of Baahubali 2, these gossips garnered strength.

Anushka and Prabhas have repeatedly said that there is only friendship between them and nothing more. But, that didn't put an end to the gossips. Recently, in an interview, an anchor asked Kajal Aggarwal, who is a close friend of Prabhas, about the Prabhas-Anushka marriage. Her reply has gone viral on social media.

"Anushka is beautiful and a talented actress. They are just close friends. Don't know when these gossips will end. It'll continue until one of them get married", Kajal said.

The anchor's next question was about Kajal's marriage. She replied that she has a lot in mind about her husband and will marry soon. Apart from love and care, he should be a person with spirituality, she said. When asked who Kajal would marry if it is from the film industry, she said Prabhas.