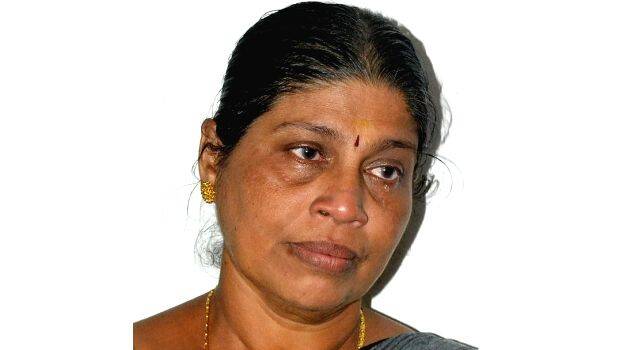 GURUVAYOOR: The police arrested a Thalassery native woman impersonating as Public Information Officer who defrauded crores of money with her son impersonating an IPS officer. The son threatened the police with a knife and then pushed his mother in front of the police and escaped. Syamala (58) of Manalvattom Kuniyil House in Thalassery was arrested while her son Vipin Karthik (29) managed to escape.
The mother-son duo who was staying at a flat in Mammiyoor for two years took loans from six banks with fake documents and bought luxury cars. They also snatched 97 sovereign and Rs 25 lakhs from the Guruvayoor Indian Overseas Manager Sudhadevi. Syamala was arrested on the petition filed by Sudhadevi.
Vipin schemed his deceits by making salary certificate with a fake seal of the police superintendent in the Kupuwara district of Jammu and Kashmir. Syamala, who was peon at Thalassery Local Fund Audit Office, was dismissed for scheming a scam after forging certificates.
While the investigation was underway on Sudhadevi's complaint, Vipin went to several police stations claiming that he is an IPS officer. The officers got suspicious on Vipin's activities in Tirur station and notified Guruvayoor CI Premananda Krishna. On checking with the IPS batch Vipin indicated, it was found that he is an impersonator. Syamala was arrested later. The police also recovered data of cons the duo held at different places.