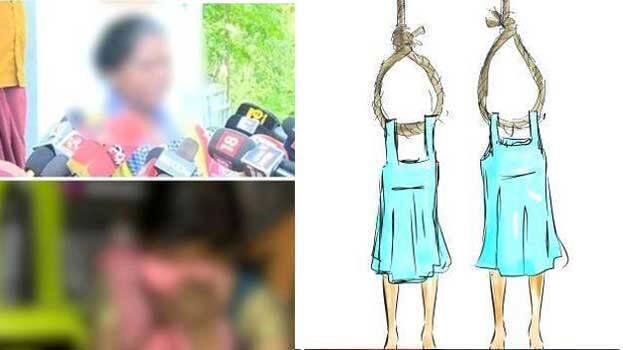 PALAKKAD: There is a mother, sitting inside a dilapidated house in Palakkad, weeping helplessly about the untimely demise of her young daughters for the last two years. Neither her husband nor anyone can console her as the Palakkad POCSO court has recently acquitted the accused citing lack of evidence.

Following the acquittal, the mother had lashed out against the police for favouring the culprits. Expressing disappointment over the court's decision, she said that she was not even informed about the date of the verdict. "After the death of my elder daughter, police did not show me the post mortem report. I came across the report only after the death of my second daughter. I had revealed all this at the court and yet I cannot understand why they have let off the accused citing lack of evidence, " the mother said. She also added that none of her relatives are cooperating with her ever since the registration of the case. She further slammed the police by adding, "I had witnessed my daughter getting sexually assaulted. In fact, I had revealed this to the police. However, I haven't been informed anything about the investigation."

When quizzed about the alleged political interference in the case, she said that the investigation was greatly influenced by the political connections of the accused. "Though three of my relatives were initially arrested in relation to the case, they were soon released following pressurization from the ruling party. We suspect that the police have destroyed crucial evidence including the schoolbag. Apart from informing the date of hearing of the case, even the prosecution didn't divulge much details about it. That itself clears the air about the political interference in the case. The authorities must explain why we weren't informed of the date of judgement. The sight of criminals getting acquitted even after committing such heinous crimes is unbearable. If there are any possibilities of a reinvestigation, the government must initiate it. Entire Kerala will back such a decision," she said.
The two sisters were found hanging at their house within a gap of two months in 2017. The post mortem reports had revealed that the two girls were subjected to sexual assault.