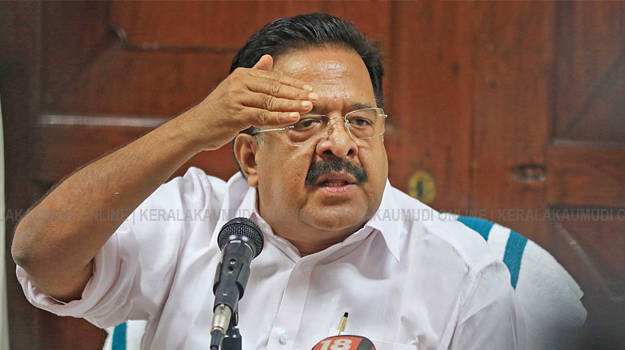 THIRUVANNATHAPURAM: Opposition leaders sought a CBI probe on the death of the two dalit sisters at Walayar under mysterious circumstances. Addressing the media, opposition leader Ramesh Chennithala said any investigation by an agency in Kerala cannot prove the case. Human rights commission and women's commission can approach the court on it, he said.
Chennithala said the government and the party are trying to save the accused. The chief minister is mum on the issue and his silence shows his confession. K Muraleedharan had in May 2018 moved an adjournment motion on it. The chief minister had then assured to take steps. However, the government is not with the victims but with the accused. If strong action had taken when the first child died, the second death could have been avoided. The family is in a very poor financial situation. The area legislator V S Achuthanandan had written to the government demanding strong action against the incident but it was not taken seriously. The child welfare committee is headed by the person who represented the accused in the case. Even after vacating the vakkalath, he appeared in the court twice.
M K Muneer said the child welfare committee has become a mere party deal. They acted in a partial way and this is a very dangerous situation. The public prosecutor complaints against the special prosecutor, he said. The case of two crimes in six files reached the court, said Shafi Parambil. The prosecution acted to save the defendants. A good lawyer was not appointed to help the prosecution. P J Joseph and Anoop Jacob too attended the press meet.