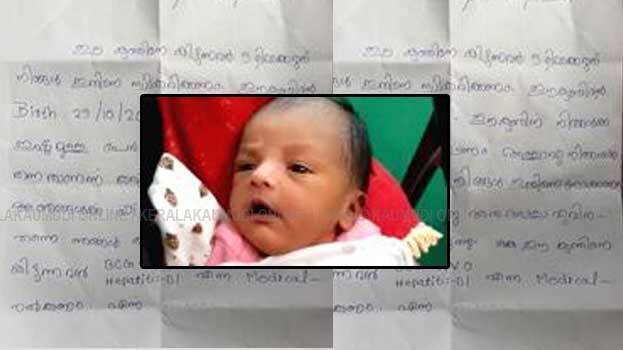 KOZHIKODE: A new born was found abandoned with a note on the doorstep of a mosque in the district.
The baby girl was found on the door steps of Islahiya Masjid Monday morning wrapped in a blanket and with a note that alludes to the way she entered the world.
'Baby, don't cry, your mother is not there to breastfeed you and put you to sleep. You are born into a world where there is no one to look after you. Kind hearted strangers will be there to sing a lullaby for you.'
"You should name the baby. You should care this baby thinking that Allah has given it to you. We are giving the baby back to Allah who gifted us. Should administer her BCG vaccine, polio vaccine and hepatitis B1.'
The baby was found lying on the part where slippers are kept near the steps of the mosque. When students left after madrassa in the morning at 6.45 am, the baby was not there. An auto carrying primary students of Islahiya School came at 8.30 am and they spotted the baby.
Women police and activists of child protection committee took over the baby. She was later taken to Koothuparambu district women's child hospital. Doctors of the hospital said the baby weighing 2.7 kilos is healthy. The baby was delivered in a hospital as she had a tag on the umbilical cord.