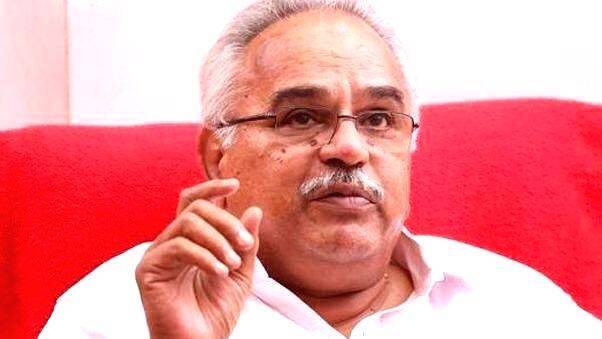 THIRUVANANTHAPURAM: In a shocking development, CPI has denied the claims made by Chief Minister Pinarayi Vijayan regarding the Maoist encounter in Attapady. According to CPI State Secretary Kanam Rajendran, what happened in Attapady was a fake encounter. While demanding magistrate level investigation regarding the incident, Kanam said that murdering Maoists in the name of ideology is a primitive way of reaction.
CPI took the stand against the CM's statements during the state council meeting held earlier today, Kanam said. According to him, various sources have confirmed that it was a fake encounter that took place in Attapadi. "We have proper reports regarding what actually happened in Attapady. Manjakkandi, the place at which the encounter took place, comes under Puthoor Panchayat. The president of the Puthoor Panchayat is a senior member of the party. According to our workers, it was a fake encounter. Manivasakam, who was murdered in the encounter, has been unable to move from his sickbed over the past month. As the police claim, this was the man who carried an AK47 gun with him." Kanam further went on to ask whether at least one policeman got injured during the attack.
"Manjakkandi is not a huge forest area and has several Adivasi colonies surrounding it. Our sources said that the shots were fired at close range by the police. Such primitive behaviour from the part of the police is unacceptable," Kanam added. While disagreeing with the opposition's demand for a judicial investigation, Kanam said that the government needs to announce a magistrate level investigation as it will take less time compared to judicial investigation. He also added that the police shouldn't be given excessive authority.