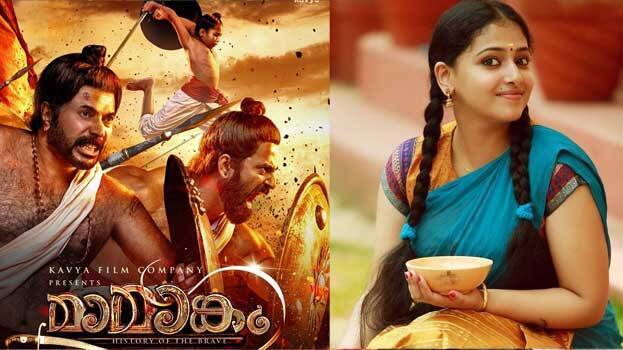 The new poster of Anu Sithara in Mamangam get-up has come out. She can be seen wearing a beautiful blouse and 'Kaccha'over it in an old traditional Kerala style. She also carries prasadam in her hand and has actor Unnimukundan by her side.

The film crew themselves have released the picture on social media. Anu Sithara will be appearing as the wife of Unnimukundan's character Chandroth Panicker.
"When I was called to do a role in Mamangam, I was very much worried about the costumes I had to wear.

However, the fans appear to have accepted her new attire and charming look. In the film that tells the story of Mamangam festival that occurred in the 18th century, Sudev Nair and child artiste Achuthan will be donning meaty roles in the film.

Prachi Tehlan, Kaniha and Iniya are also doing important characters. Directed by M Padmakumar, the film has been scripted by Shankar Ramakrishnan.