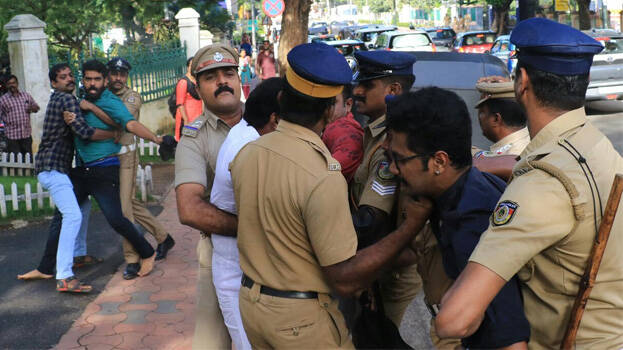 THIRUVANANTHAPURAM: KSU activists waved black flags at Minister A K Balan in protest against the Walayar issue. They waved black flags at him on the road near the assembly complex. The incident happened at 8.45 am Friday morning.
Five KSU activists showed black flags at the minister when he was going for the assembly session. Two activists fled from the spot when the police stopped them. The rest of the three was removed from the spot.
A woman sustained injuries amid the protests. She sustained injuries on her hands when she fell down. The police immediately took her to the hospital.
Protests have been intensified against Balan on the Walayar issue. Some ABVP activists reached to show black flags at him near the Tagore Theatre the other day. Security was tightened following the incident.