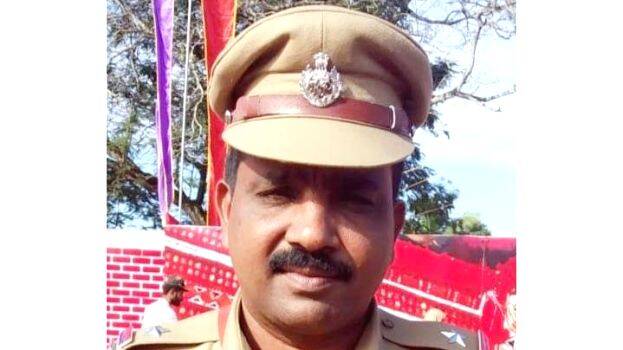 KILIMANOOR: A policeman's joy in winning a medal from Chief Minister for distinguished service was short-lived as he died after getting electrocuted from the electric connection placed to protect roosters in his house. Harshakumar (47) of Vejaramood Aliyad Sreenilayam, an ASI and trainer at Thycaud Police Training College, met with his death on Saturday morning.
The officer received the medal from CM Pinarayi Vijayan at a function in SAP camp on Friday morning. Harshakumar's wife Swapnakumari got electrocuted first and the police officer tried to save his wife which in turn electrocuted him. Both were taken to the Thiruvananthapuram Medical College but Harshakumar couldn't be saved.
The electric connection wasn't switched off in the morning, which led to the accident. The electric connection was placed around the rooster cage as the area was infested with stray dogs. Children: Amritha, Adithya.
Harshakumar entered the service as a police constable in 1998 and was promoted to the rank of ASI two years back. After getting appointed at the Thrissur Police Academy, Harshakumar became part of ADGP Sandya's staff. Recently, he was posted at the Thycaud Police Training College.