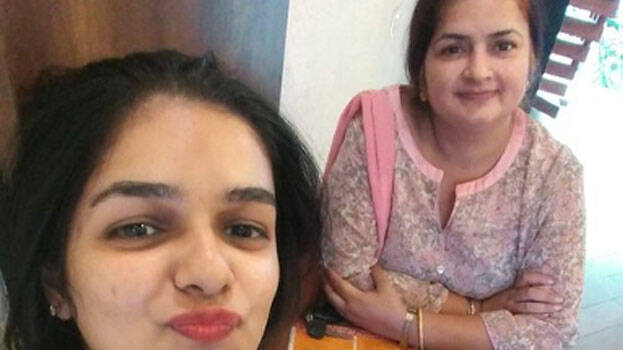 A mother's matrimonial ad seeking a groom for her gay son had attracted attention years ago. Years after, what has been going viral on social media is a tweet of a daughter in search of a groom for her mother.
Aastha Varma, a law student, took to her twitter account looking for a handsome 50-year-old groom for her mother. He should be a vegetarian, non-drinker and a well-established person.
She shared a picture of herself with her mother with the caption, "Looking for a handsome 50-year-old man for my mother! Vegetarian, Non-Drinker, Well Established. #Groomhunting"
Many came forward applauding her for the step she has taken. The tweet that was shared on October 31, 2019 night has gone viral by now.
The replies she got were all positive. The tweet went viral over the internet and the users could not hide their surprise and excitement after seeing it. Many have shared the tweet and has liked it also.