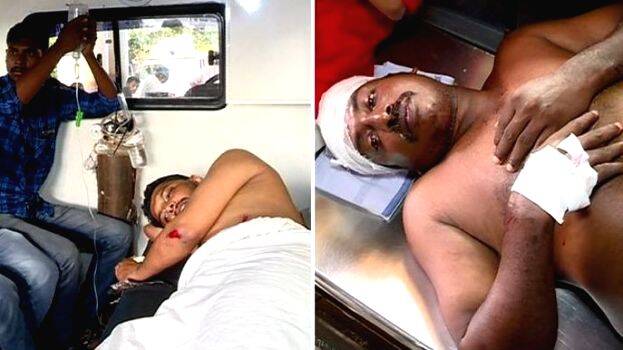 THIRUVANANTHAPURAM: Ten persons were left injured as CPM and BJP activists clashed in Manikanteswaram here. Conflict between the parties was frequent in the area.
The DYFI activists alleged that a flag raised by them on Sunday morning was destroyed by RSS activists. The DYFI activists who were on their way to lodge a police complaint was attacked by RSS-BJP activists, DYFI alleges.
Six people were entered into Taluk hospital and seven sought treatment at the general hospital. Some police officers were also reportedly injured. The police said that a case was registered against a few recognizable persons. The police have beefed up the presence here in light of the developments.