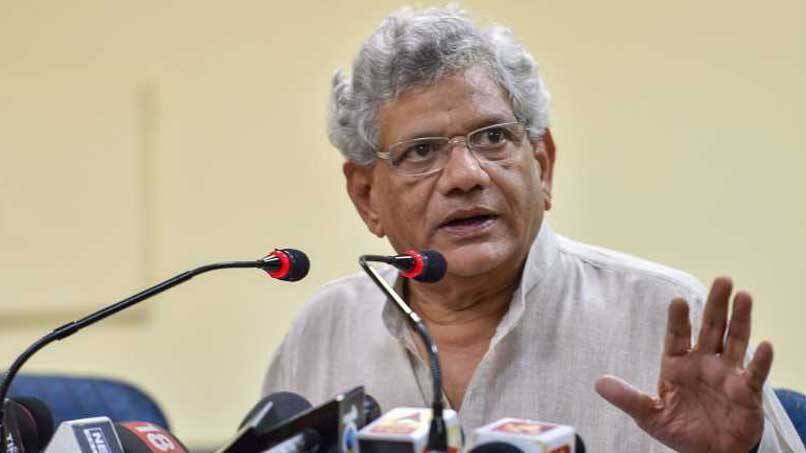 NEW DELHI: CPM General Secretary Sitaram Yechury on Sunday slammed the Kerala police for arresting two party activists under the Unlawful Activities (Prevention) Act in Kozhikode
"The UAPA is an undemocratic black law. Police should not have charged it against the two youngsters," he said.
The two CPM activists, Alan Shuhaib and Thaha Faisal, were arrested in Kozhikode for allegedly distributing pro-Maoists pamphlets.