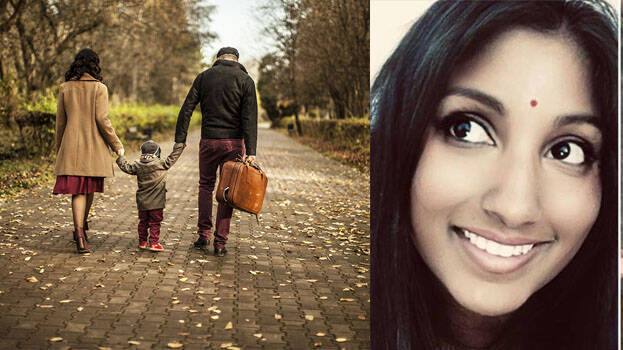 Two-year-old Navya was adopted by an Italian couple from an orphanage in Kozhikode almost thirty three years back. She grew up as the daughter of Silvano Dorigatti and Thisiyana and now is an Italian citizen. Navya once asked them why she didn't get their colour. They later had to reveal that she was adopted.
Navya living with her husband and two daughters wanted to find her mother who abandoned her. Should find my mother and should help her if she is in a bad condition and if possible should bring her to Italy. She then had only this in mind and with her husband's support, she started her journey.
She used to get letters from the orphanage in Kozhikode quite often. She had these letters in her hand and thought this would help her in finding her mother. As part of the search, she reached Kerala with her husband nine years back. She reached the orphanage, but was able to get only the names of her mother and grandmother and their date of birth. The authorities of the orphanage had limitations to reveal more details.
35-year-old Navya later sought the help of social media. She shared some pictures of her childhood and a short note in the social media. Many Keralites took up her Facebook post. Civil police officer Rijesh Pramod of Chevayoor police station happened to see this post. He also came forward to help her.
She knew who her mother was with the help of many. She also spoke to her on the phone. Her mother is now living with her husband and children in Wayanad. Navya said knowing that she has a daughter before marriage is sure to ruin her family life and it will not do any good but will only harm her. She later shelved the idea of taking her mother along with her. She was sad as she could not fulfil her wish. She said that she will reach Kerala soon and it is not to see my mother but to see those who helped her in finding her mother.