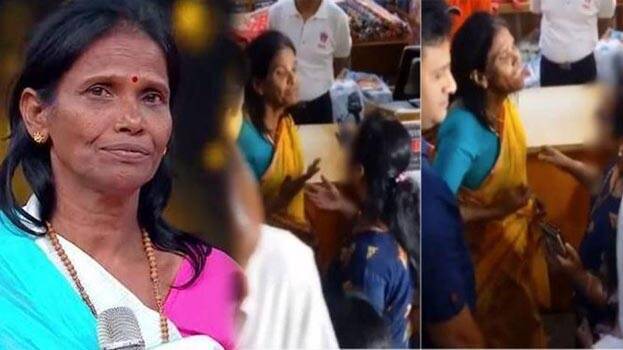 Ranu Mondal, who became an internet sensation overnight, is finding it hard to handle her new found stardom. Lately, there have been reports of Ranu Mondal misbehaving and being rude to fans.
A video of Ranu has been going viral on social media in which she can be seen shouting at a fan for touching her while trying to take a selfie. This has shocked her fans. The video is from a supermarket where Ranu had gone shopping.


In the video, Ranu taps the woman back on her shoulder asking "kya hai ye?" (What is this?) It's evident from the video that Mondal did not appreciate the fan approaching her like this.

Soon after, netizens started criticising her, accusing her of being arrogant, leaving comments like, 'money can change everything', 'she has forgotten where she came from' and so on. After Ranu became an overnight star, singer Himesh Reshammiya roped her in to record Bollywood songs with him.