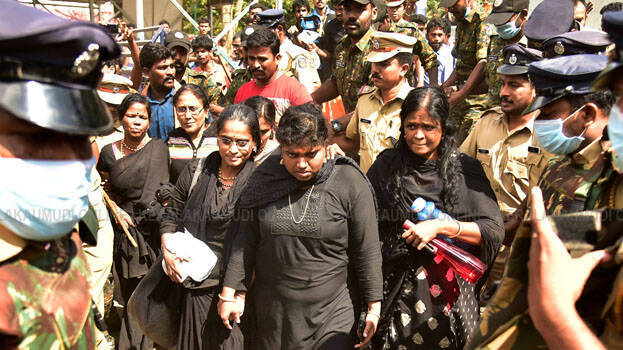 CHENNAI: Manithi Women's Collective, a Chennai-based outfit, said they will reach Sabarimala this year also to have a darshan of Lord Ayyappa. Selvi, a member of Manithi, said the decision was taken after taking into confidence Chief Minister Pinarayi Vijayan's statement that the verdict of the Supreme Court will be executed.
Meantime, Selvi also said that they don't fully trust the Government of Kerala in providing security. So far, three women from Karnataka and West Bengal have expressed their interest for Sabarimala darshan. Women from Kerala have also agreed to accompany us, she said.
In September 2018 the Supreme Court ruled that women of all age groups can enter Sabarimala temple. A five-member constitutional bench led by former Chief Justice Dipak Mishra except Indu Malhotra sanctioned entry for women.
On December 22 in 2018, eleven women led by Manithi reached Sabarimala for Ayyappa darshan. However, they had to go back following the protests staged in Pampa. Manithi activists said they were forcibly sent back by the police but would return another day.