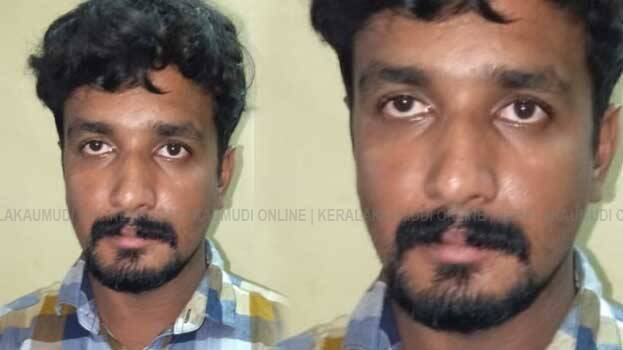 VARANTHARAPPILLY: An auto-driver who had sexually abused an NRI's wife under duress and blackmailed her for money was arrested on Wednesday from his 'hideout' in Ernakulam.

The accused, Varantharappilly Vadakkum muri Koppadan resident Prabin (30), had gone underground fearing arrest after the woman complained against him. He was arrested by a team led by DySP C R Santhosh.
An auto-driver at Varatharappilly, Prabin got acquainted with the housewife three years ago when she used to hire his auto to take her child to hospital. Some day last year, while they were returning from hospital, Prabin took her to his house, saying that he would introduce her to his parents. There was no one in the house then. He locked the door from inside and allegedly took her naked photos and videos. Later, he blackmailed her using that photos and videos to get sexual favours and money from her. He threatened her saying that he would spread the videos and photos on social media if she didn't obey him. She was abused several times later and once he even tried to assault her child for crying when he was in her house, according to the complaint.

When the abuse became unbearable, the woman approached Varantharappilly police station and told women police officers all that had happened to her. The officers took a written complaint from her and started the investigation. Coming to know about it, Prabin fled Varantharappilly.

Finally the special team formed to probe the case arrested him from Ernakulam Vazhakkalayil, where he was virtually hiding and covertly doing gate welding works.