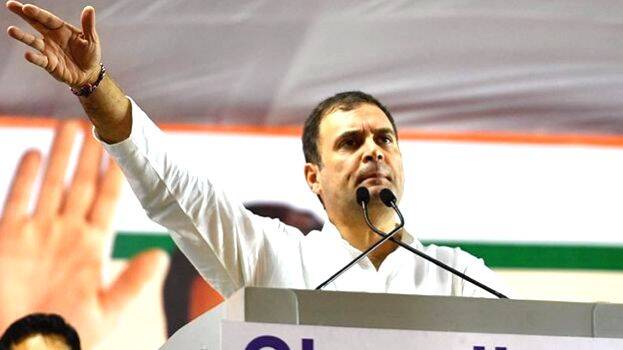 NEW DELHI: Former Congress President Rahul Gandhi has been at receiving the end of criticisms for staying away from active politics. He also found himself in the middle of a controversy when he announced that he will be on a foreign trip while Congress goes forward with a nationwide protest against the NDA government. Recently, a video has surfaced on social media stating that Rahul Gandhi is planning to settle in London.
In the 11 second video, Rahul can be seen saying, "Nothing is going to change here. I will move to London. My kids will study in the USA. I don't have any relationship with Hindustan. I will go abroad as I have several crores with me." However, it has been learnt that the video is just a fragment of the speech made by Rahul during an election campaign in Maharashtra before the Lok Sabha elections. While Rahul's speech was a dig at expatriates Nirav Modi and Mehul Choksi, a small portion of it was edited to spread a wrong message about the Congress leader.
According to reports, several BJP leaders have spread the edited video on social media. The video titled 'Rahul Gandhi to settle in London with his family', was spread by a Facebook account belonging to a person named Sanjay Swaroop Srivastava. The video has gone viral ever since it was posted.