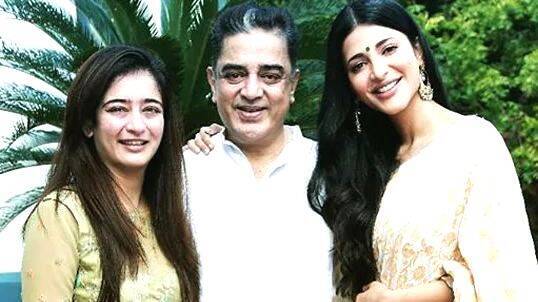 NEW DELHI: On Thursday, megastar Kamal Haassan was busy celebrating his 65th birthday in his hometown Paramakudi, a little town in Tamil Nadu, with his daughters Shruti Haasan and Akshara Haasan, who shared adorable birthday greetings on Instagram.

Shruti, 33, shared a photo from Kamal Haasan's birthday festivities along with this note: "Happy birthday, bapuji. Such a special birthday marking 60 years of your work in cinema. We get to go back to Paramakudi, we get to celebrate this life as well and most importantly we get to be a part of your very special life. Love you lots, pappa." Aww... how sweet is that?
Both Akshara and Shruti also shared glimpses of the Haasans' fam-jam that has currently taken over Paramakudi in honour of Kamal Haasan's birthday.
Kamal's brother Charu Haasan, also travelled to Paramakudi with the Kamal Haasan, Akshara and Shrutito be part of the birthday celebration. On his birthday week, the actor is expected to unveil a statue of his father D Srinivasan, as a tribute to the freedom fighter from his hometown Paramakudi.