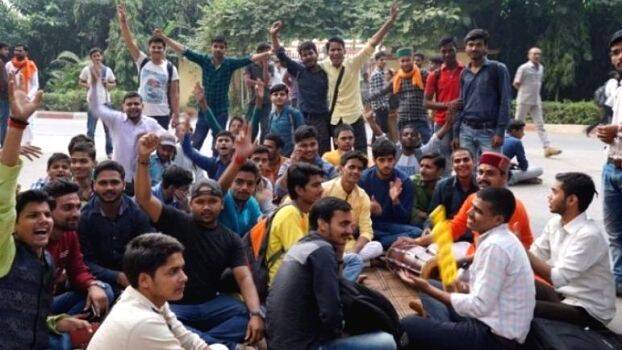 NEW DELHI: In a recent development, the students of Banaras Hindu University began protesting against the appointment of a Muslim professor in the Sanskrit department. Several students and research scholars staged protest in front of the official residence of the University Vice-Chancellor. According to the students, there is a conspiracy behind the University's decision to appoint a non-Hindu in the Sanskrit department.
Earlier, the University had appointed professor Firoze Khan of the Sanskrit Vidya Dharma Vigyan as the assistant professor in the Sanskrit department. Following this, several students and religious organisations came up protesting against the decision.
Meanwhile, the University authorities have come up with an explanation regarding the controversy. According to the officials, the appointment has been made as per the UGC rules and the BHU Act, in which discrimination on the basis of caste and creed has no place.