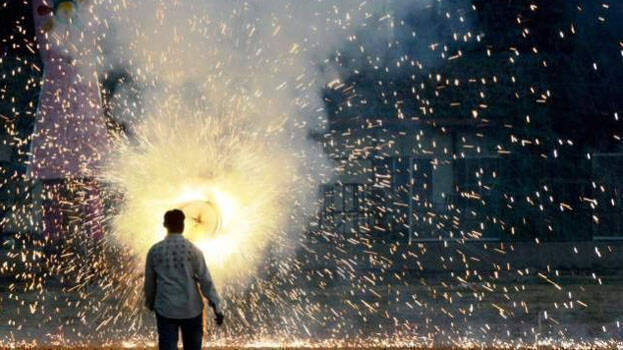 THRISSUR: A youth was arrested for bursting crackers soon after Supreme Court's Ayodhya verdict. The incident happened this afternoon at Vemballoor in Sreenarayanapuram, Thrissur. Two in a bike were found bursting crackers at Vemballoor. One among them has been taken into custody by the Mathilakam police.
The apex court had earlier ruled that there should be no cheering or other religious programs, demonstrations in connection with the Ayodhya verdict. The police arrested Sanjay Rameshwar of Maharashtra for posting in his Facebook page in the local language, "Justice for Srirama's birthplace". Fifty-six-year-old Sanjay posted in Facebook that Diwali will be celebrated only after justice is obtained for Srirama Janmabhoomi. He was arrested under IPA 153 (1) B and 188.
A five-member constitutional bench led by Chief Justice Ranjan Gogoi pronounced the verdict in the Ayodhya case today. The court cleared the way for the construction of a Ram Temple at the disputed site at Ayodhya, and directed the centre to allot a 5-acre plot to the Sunni Waqf Board for building a mosque.