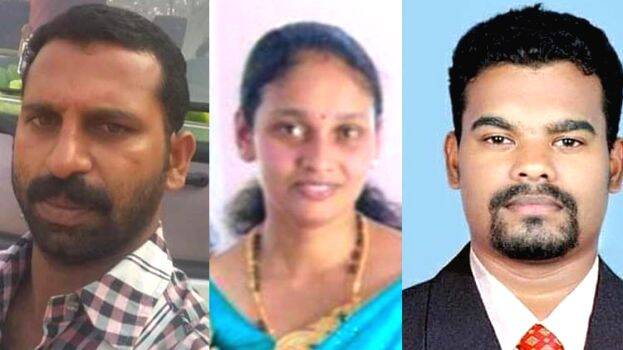 IDUKKI: Wasim (31), main accused in the Santhanpara murder case, and Liji (29), wife of the deceased Rijosh were found by the police in critical condition after having consumed poison inside a lodge in Panvel on Saturday. Liji's two-and-a-half-year-old daughter Jovana was found dead at the spot. The police said that after killing the daughter by giving poison, Wasim and Liji tried to suicide by consuming the poison.
The lodge manager informed the police after they didn't open the doors. The police came and took both Wasim and Liji to the Panvel government hospital where they are undergoing treatment. The child's body is kept in the mortuary.
Earlier, Rijosh's relatives had complained to police that he had been missing since October 31. The officials dug up resort staff Rijosh's (31) body near a water tank in farmland close to a resort in Idukki following the complaint. Wasim, Liji, and Jovana went missing soon after.
A special team of the Kerala police initiated a widespread search for Wasim and Liji. It was found that Wasim used Wi-Fi in Mumbai to send a video to his brother via WhatsApp. After this, three members of the investigating team reached Mumbai on Saturday morning.
Panvel police alerted their Kerala counterparts after confirming them through their identity cards in the room. Recently, police arrested Wasim brother Fahad (25) for trying to mislead the investigation and aiding the accused. A court in Nedunkandam remanded him on Saturday.