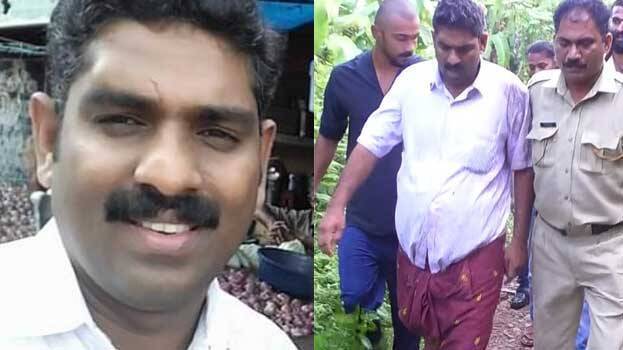 KULATHUPPUZHA: Sajin Sharaffudhin (43), who was arrested on Sunday, is an accused in a number of cases including duping women for lakhs of money after offering them nursing jobs in Qatar.

A resident of Moolayil house at Kulathupuzha Depot junction, Sajiin is the son of an RSP leader. In his hometown, he used to go around in luxury cars and lead a posh life.
Earlier, he had cheated many nurses working in various hospitals after promising to give them visa for working in a new hospital to be started in Oman.
Through cheating, he had earned assets, cars, and houses worth lakhs of rupees.

Following complaints, the police raided his houses and seized a number of fake visas, certificates of many young women and men, flight tickets, passports, and other related documents. But after that, there was no follow-up from the part of the police.

Currently, there are cases against the accused in police stations at Kumily (Idukki), Mattannur (Kannur), Anchal, Chelakkara (Thrissur), Thiruvananthapuram police stations. In Kulathupuzha station there are two cases and warrants.
Sajin used his political connection to cheat people in the name of MPs N K Premachandran and P K Kunjalikutty.

Premachandran had already lodged a complaint with Rural SP in this regard.
Sajin had gone undercover for months and it was last Sunday morning he came back to his house. Soon people who had been cheated by him surrounded his house.

They banged the door of his house to bring him out but in vain. Later when Kulathupuzha police arrived, Saji opened the door and ran out. The locals chased him, caught him and turned him in to the police. The police team led by Kulathupuzha CI took him into custody.

From 15 youths in Thiruvananthapuram, Sajin had taken Rs 4 lakh each and took them to Oman on visiting visa. After that, one fine morning he disappeared from the scene.

Before taking money from them, he tried to convince them that the two MPs had company in Oman and assured them of jobs there. He also showed photos of him standing with the MPs to win the trust of his 'preys'.
The youths who were left in the lurch without jobs or proper food in Oman for months were finally helped by Malayali organisation in Oman to return to India.
The first complaint against Sajin was received in 2016.

He is also an accused in a check case in Mattannur court. The accused was produced in Punalur Magistrate court and remanded in judicial custody.