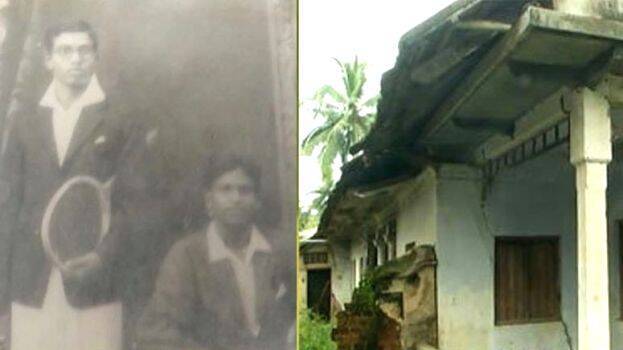 THIRUVANANTHAPURAM: The police investigating the mass deaths at Koodathai ancestral home have been left shocked by the findings of the assets of the family. The family owned totally 18 acres of land in Thiruvananthapuram and nearby places and the cost of the plots has been estimated to be more than 200 crore.

Many of the plots have no owners now. The police are currently collecting the details of the heirs of the plot lying in Manacaud and Palkulangara villages.

The team will confirm the legal heirs of the plots after examining the documents available from sub-registrar office and revenue department.

According to the police, the lands were distributed among different persons in the family with the help of Jaya Prakash's legal heir Jayamadhavan after the former's death in 2012. The supervisor of the family also had a role in distributing the properties.

The property was distributed among eight persons related to Koodathil tharavadu by Jayamadhavan.

The actual legal heir to properties worth crores of rupees was complainant Prasannakumari's son Prakash. But a case had been filed against him, alleging that he was trying to usurp the property.

Later a compromise was worked out and Prakash was given 70-cent land attached to Koodathil tharavadu.

Meantime, it is learnt that supervisor Raveendran Nair became the owner of the properties in Koodathil through a Will, he says, was written by Jayamadhavan before his death.

The investigation team has also got the information that most of these properties have already been sold out.
Properties found out by the investigation team:

1) The Koodathil ancestral house at Kalady Kulathara and one acre 90 cent attached to it.
2) 1.5 acre coconut grove near Cherupazhinji Devi temple

3) 2.5 acre land in Kalady Thamaram

4) 25-cent and 75-cent plots near Kavali junction
5) 80 cent near Kalady Elam Thengu junction

6) 6 acre in Kalady Thaivila road

7) 1.5 acre at Palium in Kulathara

8) 18 cent near Kalady homoeo hospital

9) 30 cent near Palkulangara Devi temple

10) 50 cent near Chenkalchoola government press

11) 2 acre coconut grove near Nemom Karakka mandapam