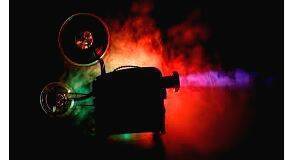 KOCHI: A film bandh will be observed in the State on Thursday (November 14) in protest against the government move to impose entertainment tax in addition to GST on cinema tickets.
All film-related works will be suspended on account of the strike. "The proposed entertainment tax in addition to the tax rates under GST will affect the prospects of the Malayalam film industry," said M. Renjith, president of the Kerala Film Producers' Association, here on Tuesday.
The Kerala Film Chamber of Commerce had pointed out that the additional tax along with flood cess and GST would plunge the industry into a crisis. There will be no shooting or screening of films across the State today.


The State government had decided to levy additional tax on cinema tickets after the Centre reduced 28 per cent GST to 18 per cent.

The State government had given instruction to local self-governing institutions to levy the additional tax from September. Kerala Film Chamber Of Commerce secretary Appachan told Kerala Kaumudi that they had taken the drastic step as the tax burden was too much.