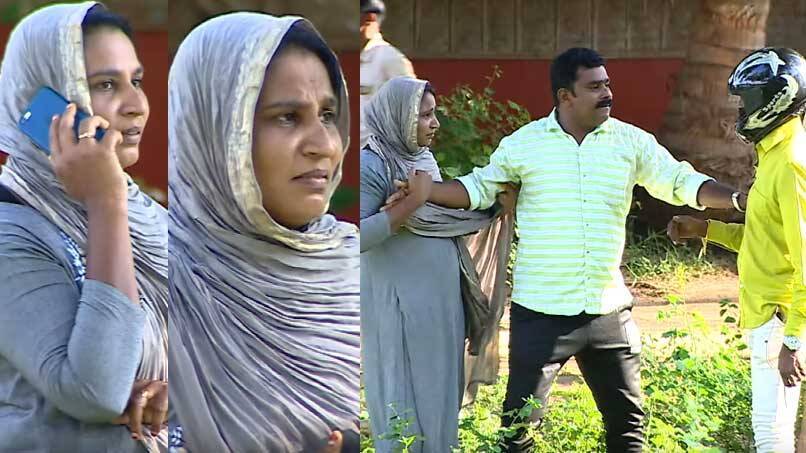 It all started when a Gulf man's wife in Puthuponnani in Malappuran used to get missed calls. When her husband Nasar came home during his leave period, she told him about the missed call pervert. Finally, the husband blocked the number from which she used to get missed calls.

One fine morning, he hit upon the idea of playing prank on her wife using the miss call incident in his house.

He called up Kaumudy TV's Oh My God episode team and planned the script for the show. It is interesting to watch the wife being loyal to Nasar till the end of the show and without the slightest inkling that she is being tricked.

Nasar works in Abu Dhabi. During the shoot of the episode he had been home after staying in Gulf for work for about one and half year.
The episode telecast recently in Kaumudy TV had received high rating.

Watch the video: