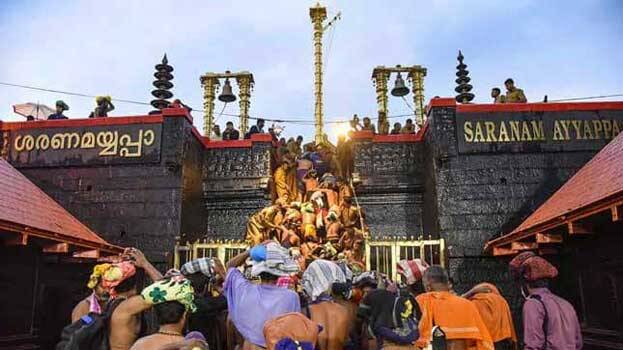 THIRUVANANTHAPURAM: As the Supreme Court is set to pronounce its verdict on the review petitions filed against the entry of women in Sabarimala temple on Thursday, heavy restrictions have been imposed on the state. The Supreme court will be delivering its judgement on over 50 review petitions.
Earlier on Wednesday, the state police issued a warning against any sort of violence and hate speeches in relation to the verdict. It also added that severe action will be taken against those people who try to propagate violence through social media. Earlier, similar restrictions were imposed ahead of the day of Ayodhya verdict proclamation.
On September 28, 2018, the apex court had issued the order which allowed women to enter the Sabarimala temple.