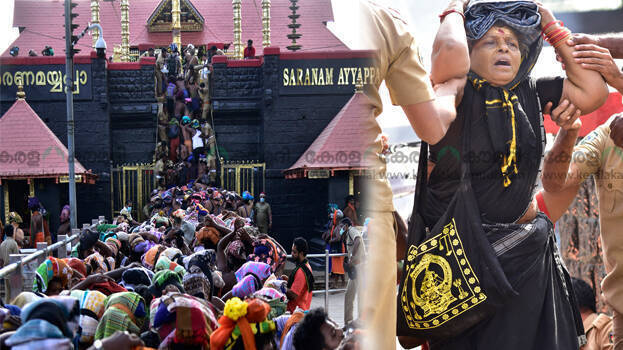 PATHANAMTHITTA: As the the Supreme Court has transferred the review petitions against women's entry in Sabarimala to larger bench, the police may not give protection to women who would venture to climb up the hillock.

The police aim is to avoid law and order problem in Sabarimala as Achara Samrakshana Samithy has declared that they would block young women trying to enter Sabarimala. The government has also said that they would not given police escorts to such women.

Meanwhile, DGP Lokanath Behera reached capital Friday morning after his official visit in Dubai. The DGP and the chief minister will sit together and discuss the situation in Sabarimala, after which an action plan will be chalked out.

By the way, the intelligence wing has reported that some activists like Bhumatha Brigade founder Tripti Desai would arrive in Kerala in the name of Sabarimala darshan. 36 young women have registered online for the visit. The police would try and send them back if they reach Pamba after convincing them of the risk involved in trekking the holy hillock.