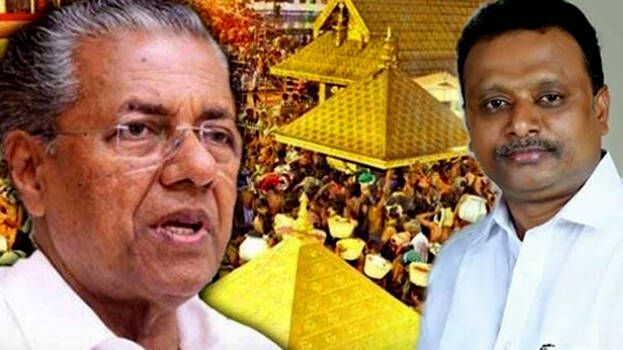 PATHANAMTHITTA: A rift was formed in the Renaissance Committee regarding the women entry in Sabarimala temple. The government and CPM have taken a stance that women should not enter the Sabarimala hills until the review petitions are finalized. But, Renaissance Protection Committee general secretary Punnala Sreekumar alleged that the government's stand is against the affidavit submitted in the apex court.
"The government is deviating from its earlier policy regarding women entry issue which is a major setback for the renaissance movements", he said.
Punnala Sreekumar also alleged that Devaswom minister Kadakampally Surendran's statement that the women should bring court order to trek Sabarimala is anti-constitutional.
The government has decided that women need not be provided police protection to enter the temple as there are confusions over the SC order.