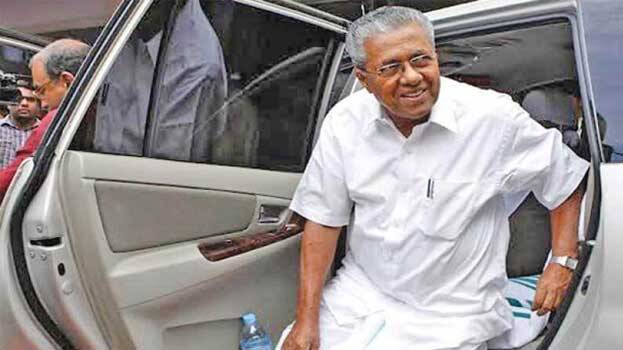 NEW DELHI: In the wake of Maoist threats, security for Kerala Chief Minister Pinarayi Vijayan has been heightened. The central government beefed up the CM's protection at the national capital on state govt's request in light of intelligence reports as well.
Pinarayi Vijayan has been provided with a bulletproof car, an additional pilot vehicle, a jammer attached vehicle, four commandos and 15 Delhi police officers for protection. Usually, Chief Ministers are provided with only two commandos and 7 Delhi police officers while visiting Delhi. Pinarayi Vijayan reached Delhi on Friday night to take part in the politburo meet and started getting this sort of security.
A letter signed by western ghat Kabani Dalam vice president Badar Musam issued a threat to the CM. There were documents of Maoist ideologies with the letter. Vadakara Rural SP K.G. Simon has directed for a detailed probe on the incident.