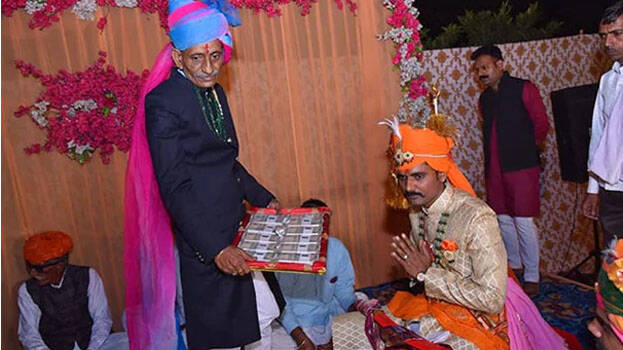 JAIPUR: A CISF jawan recently made news by refusing a dowry of Rs 11 lakh. Instead, what he demanded was just Rs 11 and a coconut from the bride's parents. The incident occurred during the marriage ceremony of CISF jawan Jitendra Singh in Jaipur.
During the wedding ceremony, the bride's father offered Jitendra the dowry. Jitendra, who got surprised by this act, immediately refused to accept the gift. He also apparently said, "Your daughter is preparing for Judicial Services. If she becomes a magistrate, that will bring more glory to the family than money."
A video of the incident has gone viral on social media and people across the country are praising the bridegroom. The bride is currently pursuing doctorate in law. Govind Singh, the bride's father, later said that his son-in-law brought tears of joy to his eyes through his inspiring act.