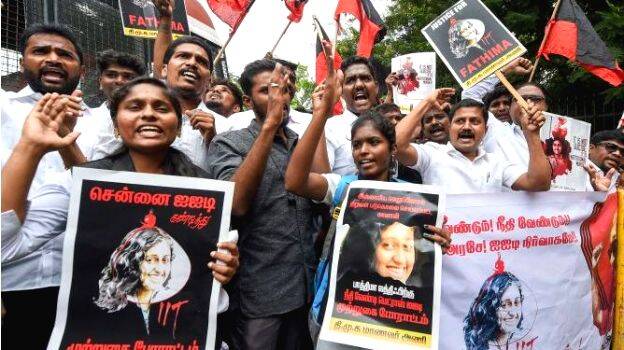 CHENNAI: Latest reports suggest that the centre has intervened in the investigation of the suicide of IIT-M student Fathima Latheef. As per reports, Human Resource Development minister Ramesh Pokhriyal has sought a detailed report about the incident from Higher Education secretary R Subrahmanyam. It is learnt that Subrahmanyam will soon reach Chennai to collect reports.
Earlier, Minister of State for External Affairs V Muraleedharan had met minister Pokhriyal to discuss the issue. Muraleedharan also added that he had contacted Tamil Nadu chief minister regarding the issue. Meanwhile, the investigating team will soon reach Kollam to question Fathima's sister. The team will also takeover Fathima's laptop and Ipad for further examination.
It is learnt that the police had asked the accused professors of the Humanities and Development studies department not to leave the university. Reports also suggest that DMK and CPM have decided to raise the matter in the Parliament. DMK chief MK Stalin has informed Fathima's parents that Kanimozhi MP will raise the topic in the Parliament on Monday.